Celebrate Constitution Day
The Bill of Rights: A Primer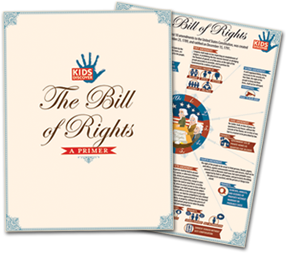 Get 8 packed pages of easy-to-understand explanations of the first 10 Constitutional Amendments, as well as a detailed printable infographic.
Free Download
How a Bill Becomes a Law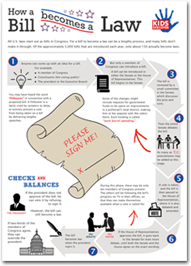 For a bill to become a law can be a lengthy process, and many bills don't make it through. This downloadable infographic explains this process in an easy-to-understand diagram for kids.
Free Download
Who Takes Care of What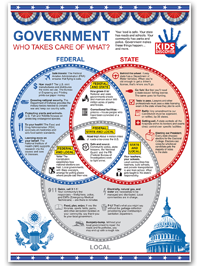 This infographic highlights the 3 levels of the U.S. Government (Federal, State, and Local)  in a simple, easy-to-read format.
Free Download
Constitution for iPad

Take an in-depth look at the ratification struggle, learn about the Bill of Rights, and discover how amendments are proposed and incorporated into legislation with this interactive reading app for iPad.
Download on the App Store