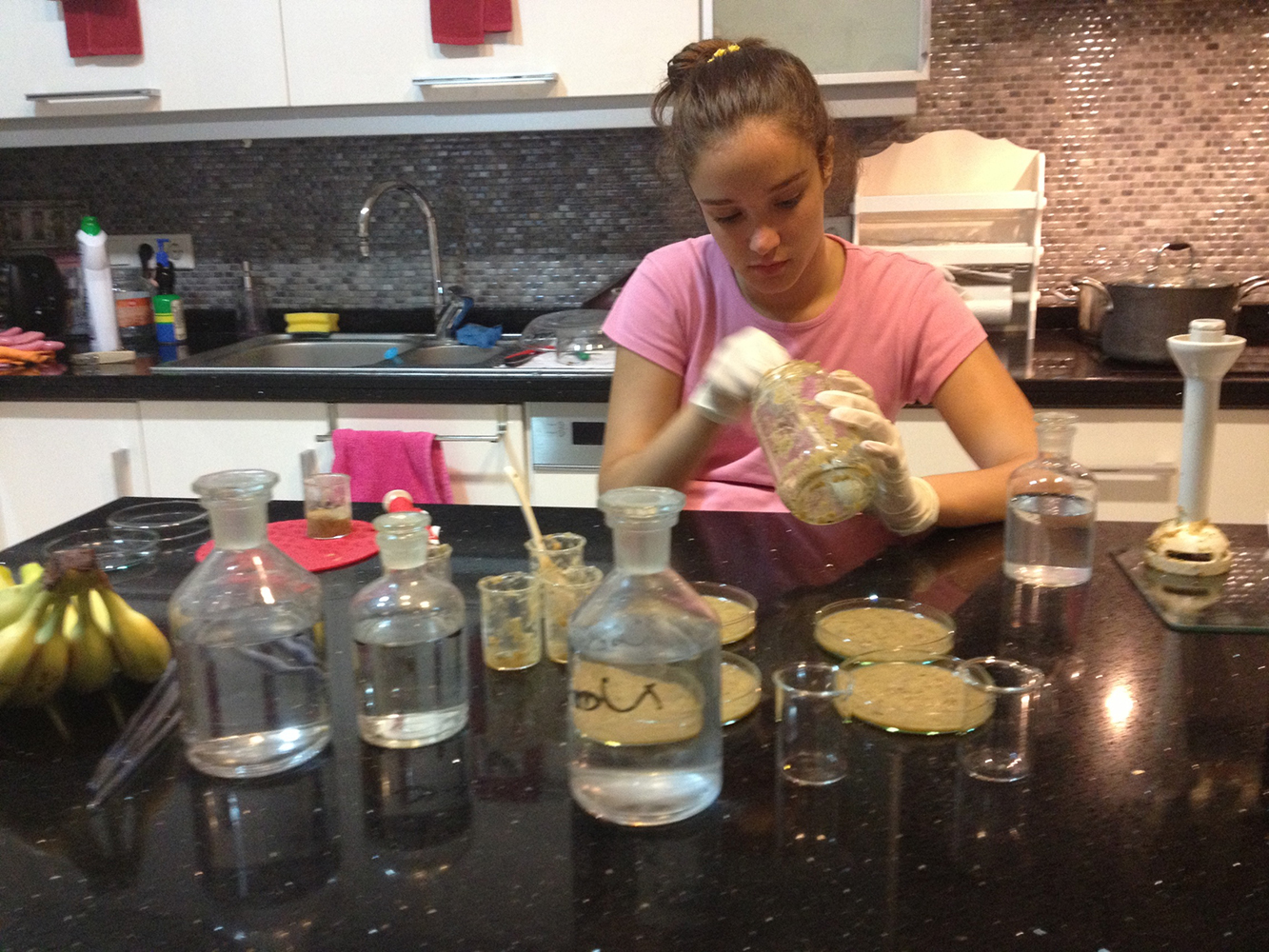 Who looks at a banana peel and thinks, "I could turn that into plastic"? Elif Bilgin, for one. At age 16, the high school student from Istanbul, Turkey, even won a 2013 Google Science Fair award for her plan to turn banana peels into a bioplastic.
The word "bioplastic" can be used to describe a plastic that is biodegradable, meaning it breaks down over time. But the word also refers to a plastic made with renewable resources such as vegetable oils, starches, and other biology-based ingredients. Some, but not all, plastics made of renewable resources are also biodegradable.
In her project description, Elif explains that she wanted to work with bioplastics because they could help to reduce air, land, and water pollution caused by traditional plastics, which are made with petroleum.
It took her 10 tries over the course of two years, but she finally came up with a way to make a banana-peel plastic that is sturdy and stable enough to be used in such products as artificial limbs and cable insulation. She reports that her method was simple enough that people "could actually do it at home," meaning that, at least in theory, "anyone could use this plastic."
Elif says she loves doing scientific research, and one of her inspirations is Marie Curie, the Nobel Prize-winning physicist who studied radioactivity. She hopes to do more projects that could be good for the environment. Her biggest dream? To one day build a "greenhouse made of waste materials."
She also hopes to study medicine one day, a goal she says the money from her science fair award can help her reach. More important, she says, is that winning proves she's on the right path, and "science is my calling."