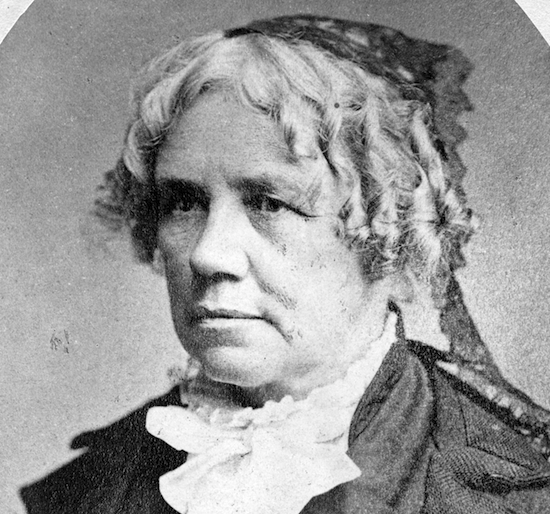 Next time you glance into the night sky, you might spot "Miss Mitchell's Comet," which was named after America's first professional female astronomer. Like her comet, Maria Mitchell came a long way to become discovered.
She was born on August 1, 1818, in Nantucket, MA. In those days, science was a subject only boys studied. But Mitchell was fascinated by surveying and navigation, and she urged her father to teach her how to use a telescope to scan the heavens.
She learned to use the positions of heavenly bodies to determine one's own location on Earth, a skill used in navigation. At 14, she was such an expert that whaling crews used her computations to help guide their voyages.
On the night of October 1, 1847, Mitchell was scanning the sky from the roof of the bank where her father worked as a cashier. She spotted a small object that, to her knowledge, had never been recorded. It turned out to be a comet, and it became known as "Miss Mitchell's Comet," with the formal title of C/1847 T1.
After the discovery made her famous, she quit her job as a librarian to travel through the U.S. and Europe, where she met the king of Denmark — another avid astronomer. In 1848, she became the first woman named to the American Academy of Arts and Sciences.
In 1865, Mitchell became Professor of Astronomy at Vassar College, where students found inspiration in her love of teaching and "learning by doing." For example, she would track and photograph sunspots with them.
In 1873, she co-founded the Association for the Advancement of Women, which she led as president for three years. In 1994, Mitchell was inducted into the National Women's Hall of Fame.
In addition to her comet, an observatory, a ship, and even a crater on the moon have all been named after her, to honor her achievements as one of the first American women to be recognized as a scientist.