4 Steps to a Pos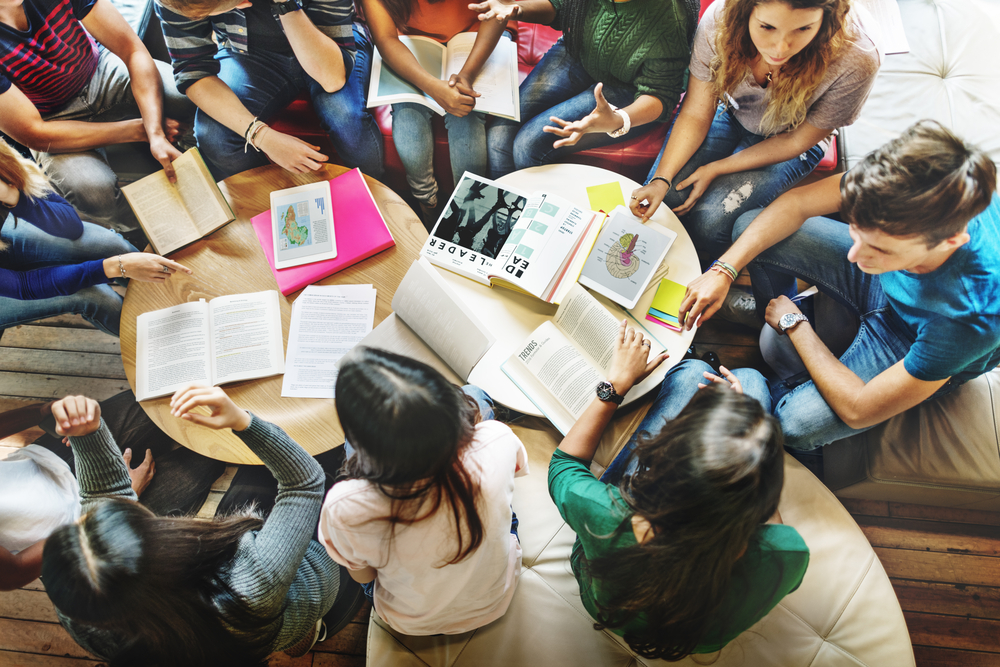 itive Classroom Community
As a former teacher and school principal, I can tell you that building a positive classroom community takes work. Thankfully, many educators around the globe are striving for the same goal. That said, there are also a lot of educators who are unsure of how to go about building this essential community, especially new teachers.
When we talk about creating a positive classroom community, it goes without saying that strong classroom management skills and strategies are a must. This can be tough for a new teacher who's not sure what to expect. Who will be their guide as they work towards this important goal? Will it be you?
I can't say enough about the power of building a supportive and trusting classroom. Today, I want to share 4 steps that will help you in that process.  They may seem all too obvious, but let's take a look at them anyway. Are you on the right road?
1. Let's Have a Plan
As you begin to think about the best way to cultivate a positive classroom community, get busy and write those ideas down. Collect them in a folder, journal them, capture them in a google doc, but no matter what, be sure to use these resources to put together a plan.
As you work on this, think about getting your class involved, too. Asking for their input as you build this community together will be so important. Take their suggestions, collaborate, and make a plan together. Or collect their input and write it on your own, and then share it out loud. Take some time to think through how your classroom management focus fits into the picture. Will you have classroom meetings to work on concerns and highlight successes? All the parts of the plan will come together if you're careful to give them your full attention.
2. Don't Be Afraid to Switch it Up
Now that you're ready to establish classroom expectations and build that positive community culture, give your ideas a test drive. If after a time they don't seem to be working, don't be afraid to revise your plans. Seek feedback from your students. See if together you can come up with a better solution. Give yourself permission to start over so that it feels like the best plan for you and your students. Ask a colleague to come in, observe and give feedback.  I'd also consider asking the parents of your students to give some input. You might be surprised to find that they have some great suggestions!
3. Be Sure to Be Consistent
As with any plan, it's important to stay consistent. Once your plan takes off, staying with it to build that positive community culture is critical. Be sure to share and state your expectations as clearly as possible, and do that often. There should be no surprises for students…they need to be able to rely on you. There may be times when it seems "okay" to let behaviors slide once or twice, but don't get caught up in this game. Firm, fair and consistent will be the roadmap to your success.
4. Ask for Help
Despite our best intentions, sometimes we fall short of our goals. One of the reasons we fail at our attempts to improve is because we think we don't need help. However, we can all benefit from a helping hand now and then. I certainly know I do. As you work on your classroom community vision, reach out and connect with colleagues that you know are also working on refining their classroom management strategies, and find a mentor or collaborator. It's sure to save you a lot of time and frustration!  How about your online networks? Are you using social media to the fullest? Consider asking questions about community building and classroom management strategies on Twitter, facebook or Google Plus. You'll be pleasantly surprised at the support you'll get, as so many educators struggle with this issue. The best thing about reaching out is that you may connect to others outside your school who have great resources and are more than willing to share!
I hope that taking the time to think about these four steps to building a positive classroom community will be supportive to you. In the meantime, check out this Pinterest Board with helpful ideas and resources. Best wishes to you on your positive classroom community quest!
Kids Discover classroom community