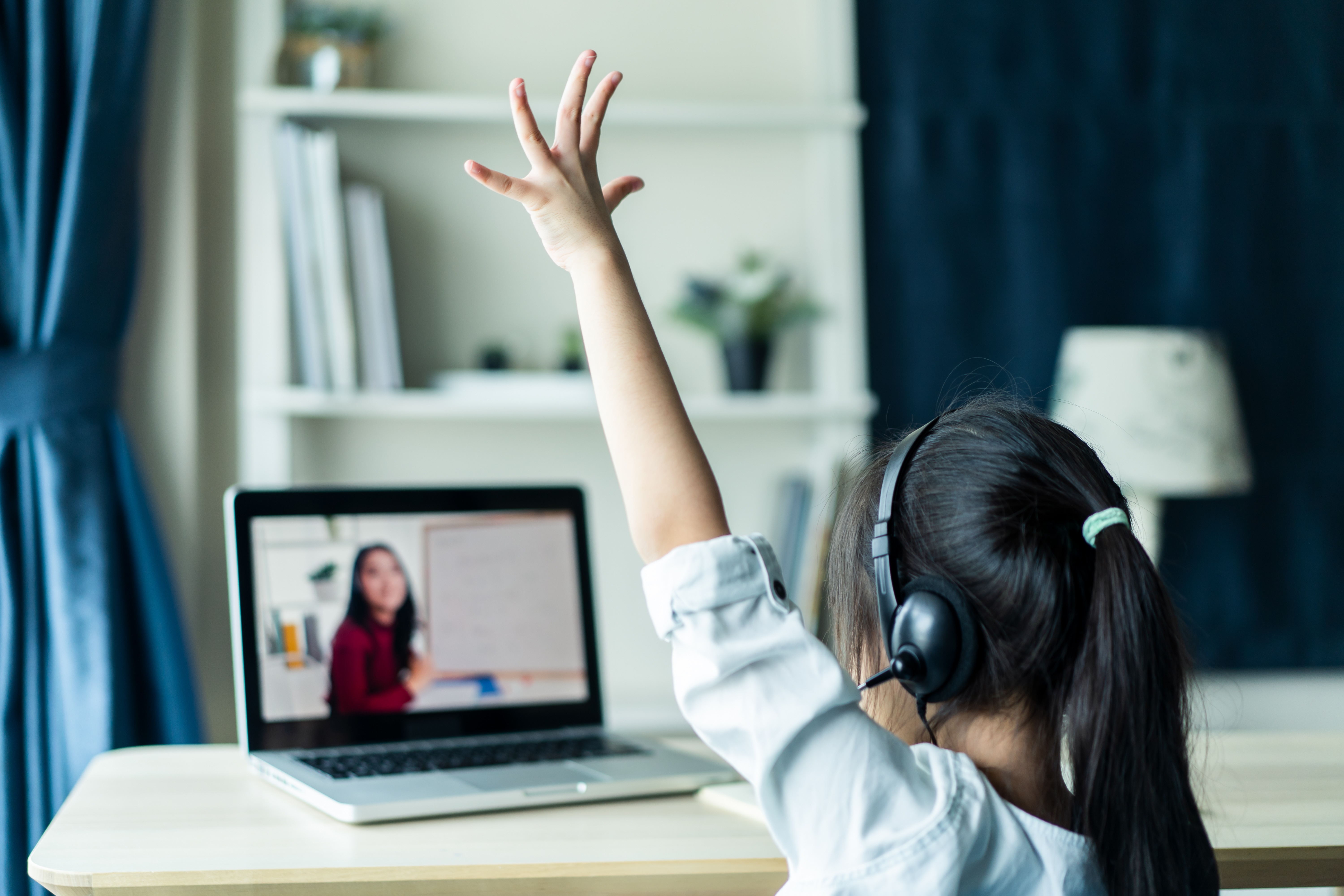 COVID-19 has turned our academic world upside down. As we continue on with this new normal teachers and parents can become easily overwhelmed. As a technology teacher on special assignment (Tech TOSA) and a parent of a 100% distance learning third grader I can definitely relate.
Our students come to us with a range of skills and needs which we work hard to meet in the classroom. Now with the majority of our students learning remotely we are not only tasked with differentiating instruction for them but also for the various needs of families at home. 
Some parents may be looking for additional resources to keep their child challenged outside of school. Some families are searching for more offline learning activities to limit screen time. Some may be in need of materials that will help fill the gaps in missed content or skills. It's an almost insurmountable task to try to meet the needs of everyone but we can attempt to bridge the gap a bit with choice boards.
Choice boards are an excellent option for teachers during this period of remote learning to differentiate instruction and for parents who want extra options at home. They can be easily adapted to meet the needs of diverse learners and their learning environment at home.
Let's take a look at one choice board used 3 different ways:
1.  A choice board for challenging your student at home.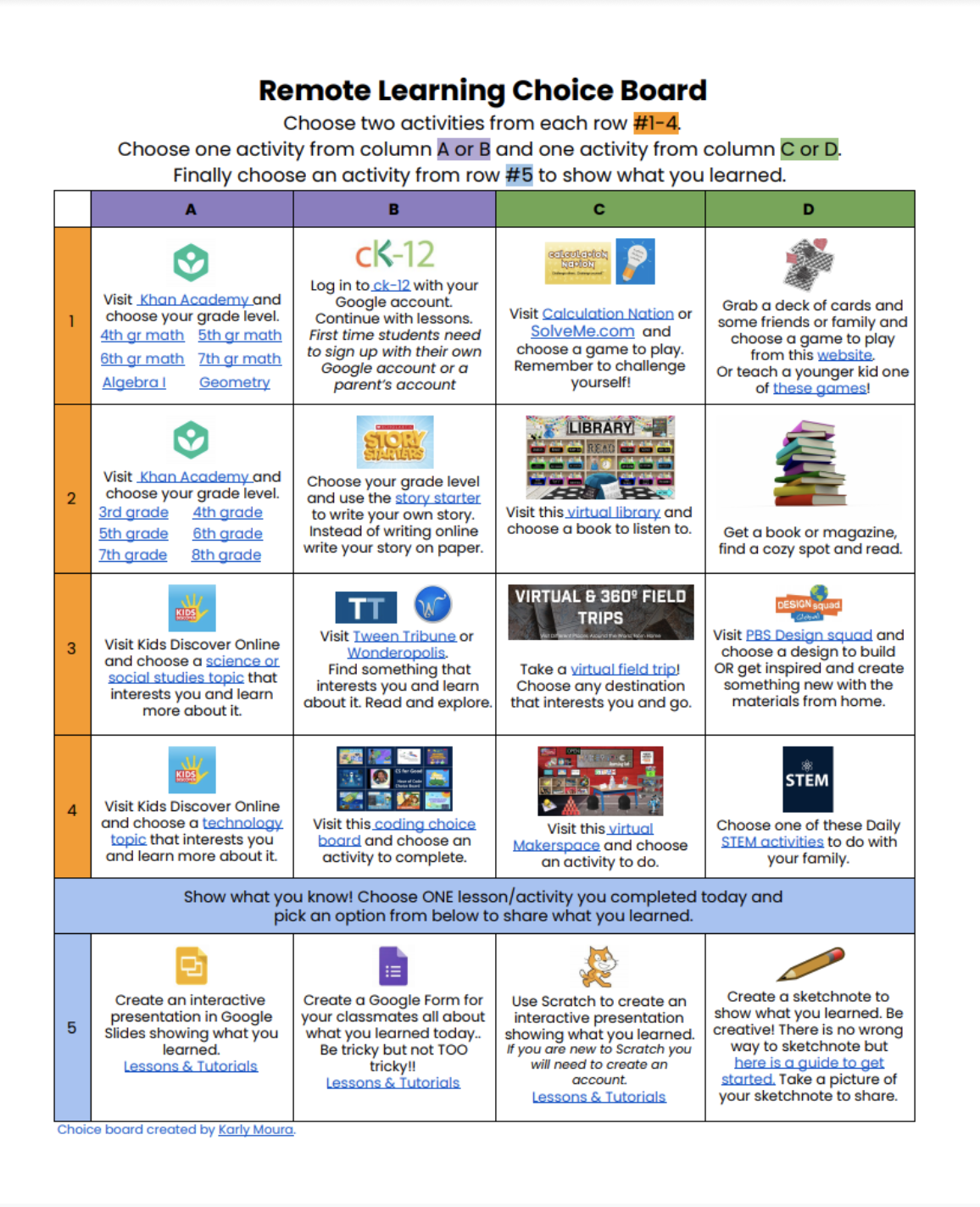 Using this choice board with the challenge of creating something after they choose their own tasks gives students the opportunity to show what they learned. This addition to the choice board takes the activities beyond remembering or understanding their new learning and asks them to create something new to explain their thinking.
2.  A choice board for encouraging more offline learning opportunities.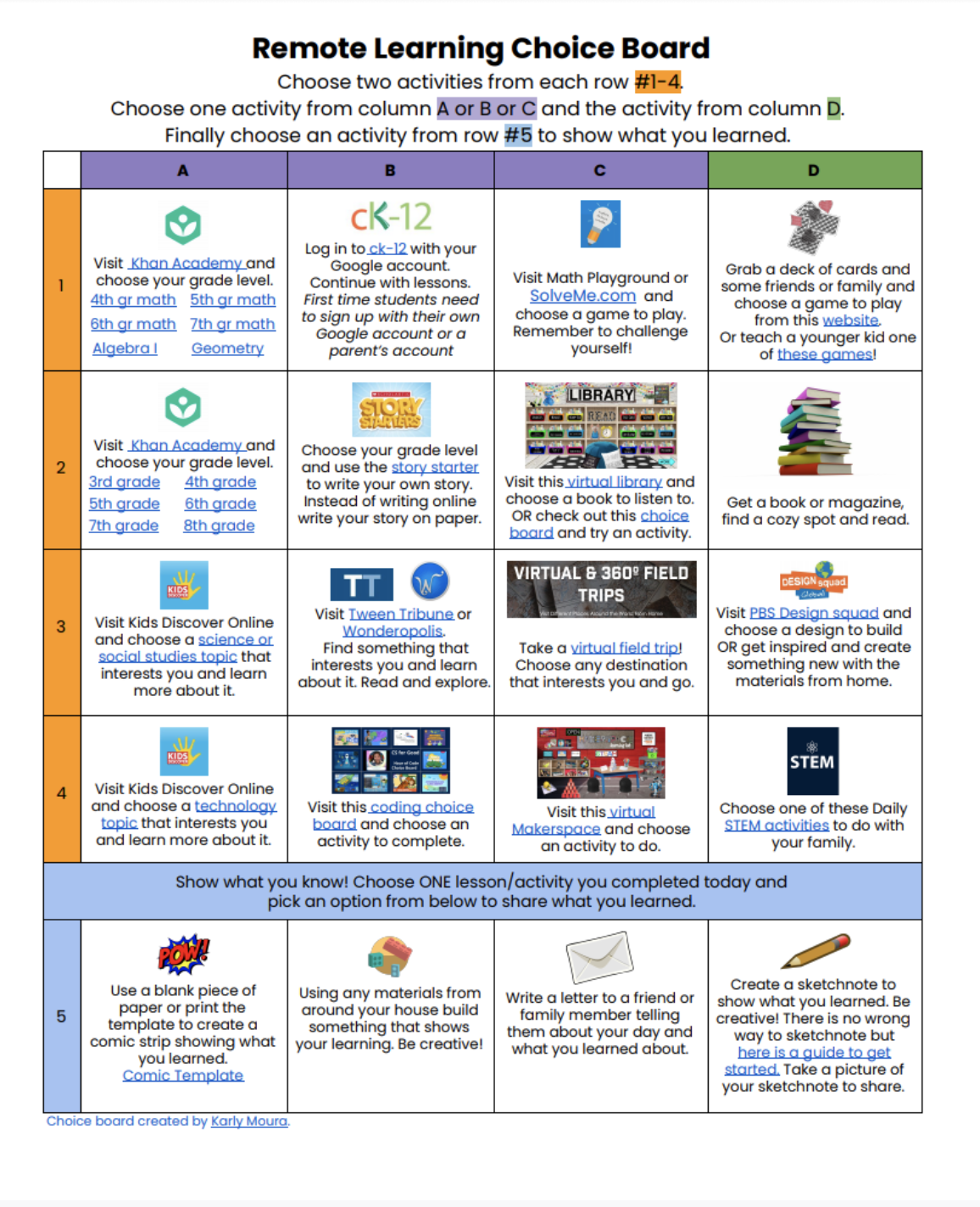 We can adapt our choice board to create the opportunity for students to choose offline activities in addition to the offline activity in column D. This choice board also provides only offline options for students to show what they know. After sitting on the computer for extended periods of time students can show what they know in fun ways like creating a comic strip or writing a letter to share their learning for the day.
3.  A choice board for extra practice at home.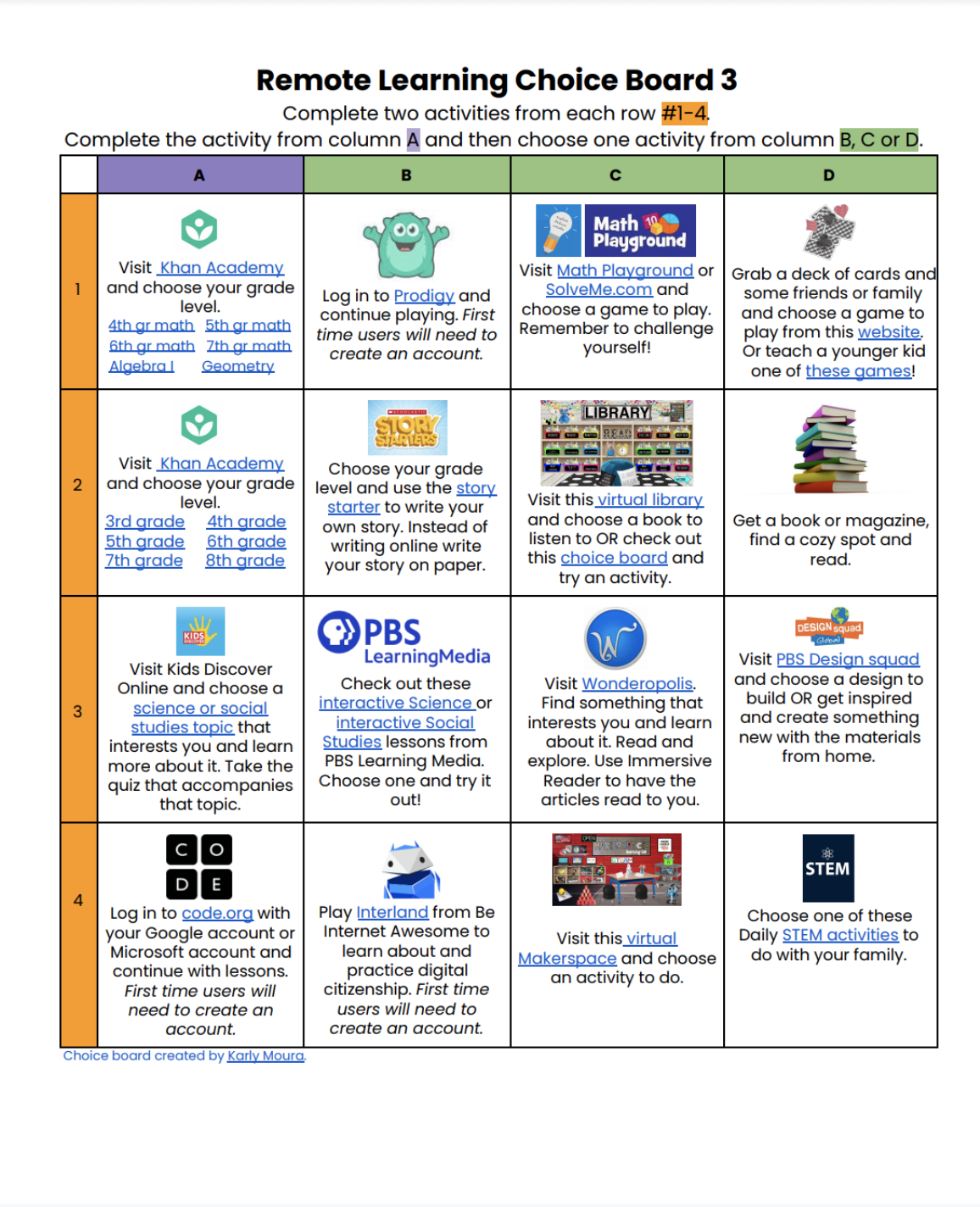 Sometimes our students need some extra instruction outside of the regular school day. There are fantastic resources such as Khan Academy, PBS Learning Media and Code.org that provide interactive lessons and tutorials for free. This choice board has students completing the interactive lessons or tutorials in column A with the opportunity to choose any activity from columns B-D as their second activity. This choice board removes row 5 but still includes the offline options in column D.
There are many different options for using choice boards at home and at school. Any of the boards shared above can be adapted to meet the needs of your students. Try them out and see what works for you! *To edit these boards go to "File" then "Make a Copy" and an editable version will be saved to your Google Drive.
Here are some additional resources and choice boards to try.