Kids Discover loves our teachers! We are continuing our goal to honor the amazing educators within our community with another installment of Educator of the Month. For October, I'm so happy to introduce Kathy Lucchesi. She is pictured here (center) with her incredible teammates, who also use Kids Discover alongside her!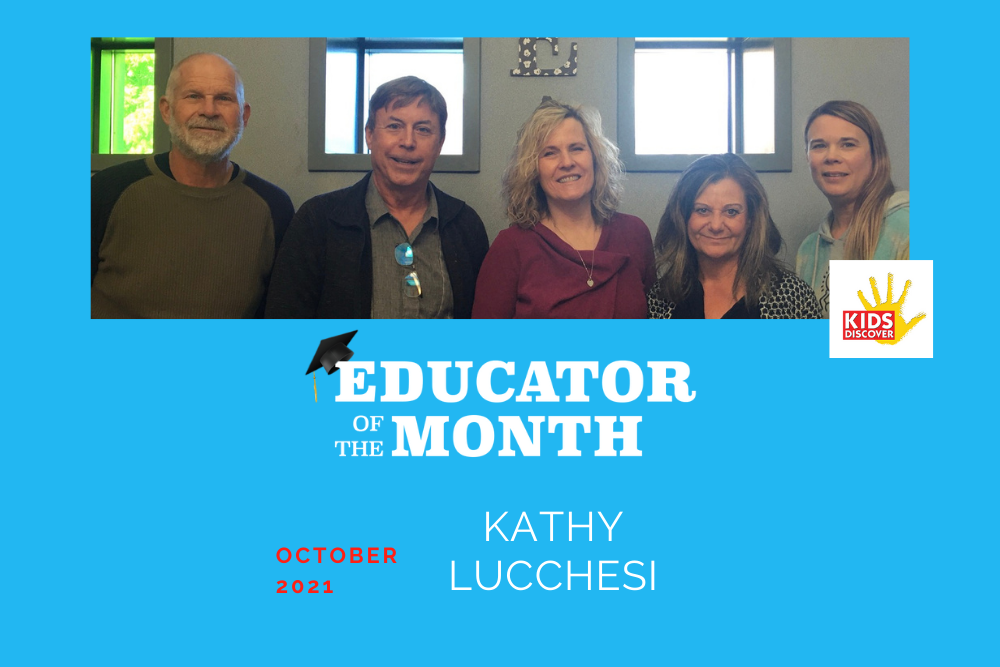 What has your teaching career looked like? 
My teaching career has been dynamic! I have taught every grade level, served as a Tech TOSA (Teacher on Special Assignment) for the district, and this year I am the lead teacher in the Academy resulting from Assembly Bill 130.
Where do you teach now and what grade/subject?
This year I am at an elementary school and I teach 6,7 and 8.  I also support all the other teachers that teach the other grades.
How has your teaching experience changed in recent years?
In the past few years, I have been the math chair at the middle school. In the middle school, I was able to develop a partnership with Washington University and NASA. My students were able to grow the same plants as those on the International Space Station.
When did you add Kids Discover to your classroom routine?
Last year, I added Kids Discover to my routine when I taught science to the 7th and 8th graders in the virtual school. It was a wonderful opportunity to use my Biology credential and inspire a love of science with my students.
What do your students think of Kids Discover?
My students like Kid's Discover online for its ease of use. My students like being able to use the tools of text to speech and the dictionary tool.
What is your favorite feature or aspect of Kids Discover?
The Discover Map is by far my favorite tool on Kid's Discover! It is a wonderful tool to reinforce Executive Function by visually showing the connections between concepts.
What are your hopes for the future of education?
That students have access to the best educational resources. The breadth of data and tools developed through the pandemic has opened up more opportunities to receive a personalized education.