Kids Discover loves our teachers! We are continuing our goal to honor the amazing educators within our community with another installment of Educator of the Month. For October, I'm so happy to introduce Lou Brassington, a 7th Grade Teacher from New Mexico.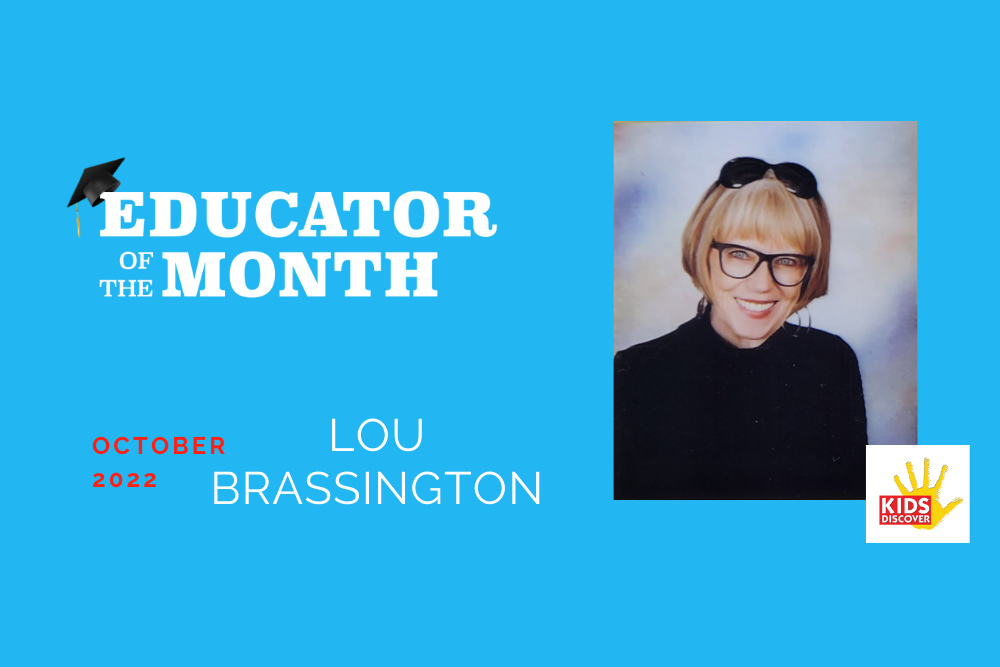 What has your teaching career looked like?
I love teaching secondary humanities! I am a passionate history person, but I enjoy incorporating all the arts into my middle school classroom. I am a Level 3 in social studies and language arts, teach middle school social studies, and also teach a 400 level children's literature class at the University of New Mexico. Currently, I am also a PhD candidate at UNM in Language, Literacy, and Sociocultural Studies.
Where do you teach now and what grade/subject do you teach?
I teach 7th grade world studies and New Mexico history at Hope (and see above!).
How has your teaching experience changed in recent years?
Technology has brought the world to our classrooms. I love the multimedia approach to history, so I am constantly exploring new ways to bring social studies to my 7th graders – film, virtual field trips to museums and galleries, platforms for research, study aids like Quizlet and LizardPoint, and, of course, Kids Discover!
When did you add Kids Discover to your classroom routine?
I think I have been using Kids Discover for about 5 years. I love the platform and use units and topics for each chapter/unit I teach.
How has Kids Discover impacted your students?
Kids Discover is an easily accessible platform for my middle school students. I plan different activities around the colorful and engaging units and topics in Google Classroom. Students love to work at their own pace as they complete projects and research activities.
What is your favorite feature or aspect of Kids Discover?
I really appreciate the fact that my students can use the various lexile levels and audio components of Kids Discover. This enables active learning activities, multimodal engagement, and accommodates different learning styles and mixed abilities. The colorful and captivating graphics, along with expanding slides are really appealing to my students, too.
What do you love the most about teaching?
I love history and literature and enjoy sharing my passion with my students. Middle school is a perfect age to get students hooked on lifelong learning!
What are your hopes for the future of education?
I am excited about the wealth of possibilities that online platforms offer students and look forward to more advances in technology and accessibility. Student led activities allow our classrooms to be a portal to the past, present, and future!