Kids Discover loves our teachers! We are continuing our goal to honor the amazing educators within our community with another installment of Educator of the Month. For May, I'm so happy to introduce Megan Krischke!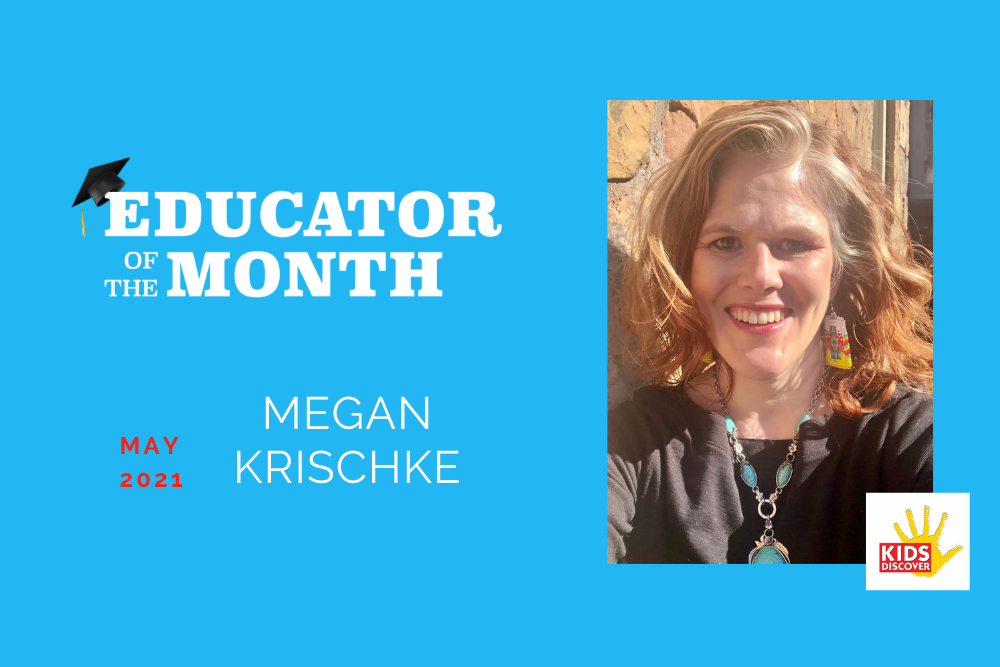 What was the biggest factor in choosing to homeschool your children?
My husband is a teacher by disposition, and he felt like he would miss out on something if he didn't have the opportunity to teach his children. I started begrudgingly but soon fell in love with getting to watch my kids' brains work. It was a thrill to be the one to teach my daughter to read.
How has your homeschool experience changed in 2020?
Up until 2020, we hand always had the kids in school part-time–our district had a two-day-a-week program where homeschool kids could participate in specials and connect with each other. This was the first time we were responsible for the entire curriculum, and the kids were home every day.
How has Kids Discover impacted your students?
KD was a gift to my 6th-grade daughter, who has inattentive ADHD. Classically, she is very motivated to do things she is interested in and not motivated by something she isn't interested in. With Kids Discover, she could decide she wanted to learn about Hawaii, and while she thinks she is learning about Hawaii, I know that she is learning botany, ancient history, art, and current events.
What is your favorite feature or aspect of Kids Discover?
I love that it is interdisciplinary. I also think the Discover map is great b/c it helped my kids pick things to learn about that they were interested in.
What are your hopes for the future of education?
I hope we spend more time outside of traditional classrooms. Being in nature and learning as we explore. I also wish all kids were able to and affirmed at working at their own level and pace.