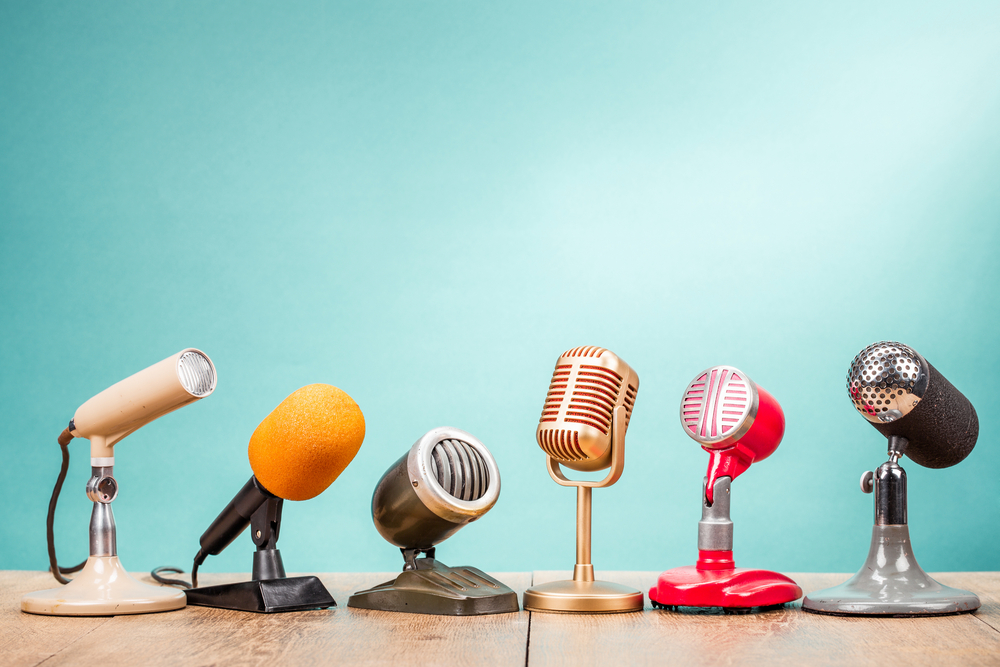 If 2020 is good for something, it's been great at pushing schools to adapt to new protocols. I've written here on KidsDiscover about setting up a virtual classroom and eventually transitioning to a hybrid model. By the end of this school year, who knows what other instructional models we will have to swap to. Personally, I hope we bring cats into our daily instruction. 
While those changes were forced upon us by safety protocols and government mandates, reinventing the school morning announcements has been something I was tinkering with before COVID19 was even a thing. The pandemic spurred my creative process along at a much faster rate than I would have thought of. Necessity is the mother of all inventions, as the proverb says.
What are morning broadcasts?
Simply put, they are the announcements in the morning that we put out to our students and families. Nowadays, we are streaming through YouTube. Virtual students join on their home device, and classroom teachers project it for their in-person students. 
In later sections of this post, we'll get into the technology involved, but at its core, our announcements are hosted by the school librarian and me, the school's technology coach. We bring on special guests, including our administrators, guidance staff, other teachers, school resource officers, and more. 
Throughout the course of our announcements, we share the day's weather, upcoming school and community events, a science fun fact, and a book talk. We also can share video clips and more. One thing that is especially important was on-screen modeling of different technology tips, such as how to navigate Google Classroom, Meets, and Gmail. 
Why do broadcasted morning announcements?
Since we have students spread between virtual school and in-person instruction, a video broadcast allows all students, teachers, and families to be on the same page. If we only did in-building announcements, the virtual students would miss it, and if we just sent out a bulletin to the virtual students, in-person students would miss out. 
Furthermore, it helps create a sense of community and normalcy. Prior to splitting the school up into a variety of instructional models, we had daily announcements in the building, again starring the librarian and yours truly. This helps kick everyone off in a manner that is comfortable and familiar, in a year that is far from familiar and comfortable. 
How do we broadcast our announcements?
This has been quite the journey over the past few years. In the "Before Times," we ran the broadcasts through an in-house, closed circuit television system. That ended up breaking, so we just did audio announcements over the intercom. For the aforementioned reasons, that wouldn't cut it for this year. After investigation and research, we opted to use a combination of StreamYard and YouTube. 
StreamYard is a live video production tool that runs directly in your browser with no additional program or fancy equipment beyond a computer with a mic and camera to get going. All of our needs are met through the free version, but there is a paid version as well. StreamYard has a comprehensive video on how to get going, but allow me to summarize. 
To get started, I hooked my StreamYard account to my YouTube channel. From there, I set up a stream directly in StreamYard, and send a join link to whatever guests are joining for that day. When it's time to go live, I press "Go Live" and control who is on/off camera and any other sharing within the stream. I run it from across the room with a wireless mouse.
Students join the broadcasts through a link on our student dashboard, which I update daily with the newest day's broadcast. 
It's really that easy. 
I'd love to bring student co-hosts on the air, but we have to navigate the finer points of student privacy before we tackle that bear since it is a public broadcast. Even when we come back to school, I plan to continue using StreamYard for announcements. It's really helped bring the school and family partnership closer, and ensures everyone gets the information they need. 
On a personal level, it's also really fun. The librarian and I have built up a strong rapport over the past few years of hosting and it's fun to take our show onto the Internet. Fingers crossed for a daytime Emmy soon!