Promoting Literacy Skills with Reader's Theater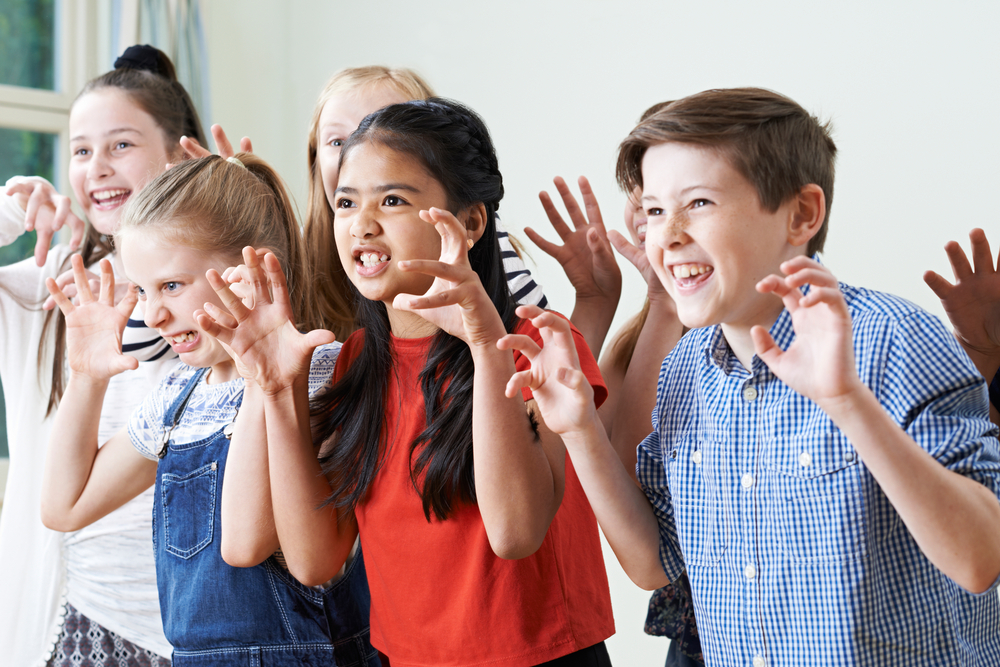 Do you have students who are:
Natural hams?
Shy about reading aloud?
Struggling with word recognition, fluency, and/or comprehension?
Bored with reading-as-usual?
Could use some practice working cooperatively?
All of the above?
Try Readers Theater!
In Readers Theater, the performers read from a script and the audience uses its imagination to picture the action and setting. Readers Theater is a no-frills chance to practice reading skills and working cooperatively.
There are many advantages to using Readers Theater in the classroom it can:
Requires no sets, costumes, props or (best of all) memorized lines.
Be customized to accommodate different reading levels.
Develops word recognition, fluency, and comprehension through repeated exposure to text.
Increase reading motivation.
Provide a real purpose for reading.
Be fun and engaging.
THE SCRIPTS
There are at least 4 excellent sources for scripts. You can find lots of them in published resources. They include scripts of different length, reading level, number of characters and genres. Places to find Readers Theater books include:
Your school and local libraries
Your local bookstore
Online bookstores
Educational catalogs
Authors who have written for Readers Theater include Justin McCory Martin, Suzanne I. Barchers, Anthony D. Fredericks, Judy Freeman and Aaron Shepard.
You can easily adapt favorite books that have lots of dialogue. I often adapted early readers with great success (and hilarity). Authors and genres to consider:
Easy fiction such as books by Arnold Lobel, Tedd Arnold and Doreen Cronin. (Funny is good!)
Folktales
Fairy tales
Nursery rhymes
Aesop's fables
Legends
Myths
Sections of popular longer books, such as books by Judy Blume, Rick Riordan and Andrew Sacher.
You can write your own plays. Once you and your students gain experience with using scripts written by others, you may want to try writing some of your own. Science and social studies units can provide all sorts of scripts. Animal studies can offer lots of possibilities, e.g., how various animals adapt to their habitats. Scenes from history can provide a rich source to draw on, e.g., a voyage by a famous explorer.
There are several online resources for Readers Theater scripts. Typing readers theater or readers theater scripts into your favorite search engine will bring you to many sites with free scripts.
OTHER POSSIBILITIES
Poetry offers opportunities to perform, either as a solo, or in a duo or group. Students practice until the poem sounds just right and then perform it. Students working together can speak individual lines or stanzas, or recite the whole poem chorally.
Songs have a natural rhythm and a catchy tune. Students can perform individually or together. They can also teach the song to a group.
Reading/Acting Pair-ups Narrators narrate while the actors act out the action.
Collaborate with music and art teachers. Even though Readers Theater doesn't need props, costumes or music, there are no rules against them!
Audiences can be as varied as the performances. Consider these possibilities:
No audience – this should be an option for some students.
The performers' class.
Another class.
A younger class.
An older class.
The principal
Parents
The PTA
The list can go on…
Every school year and every classroom offers new ways to strengthen your students' skills in all areas. This year, why not try Reader's Theater?
Kids Discover Kids Discover Online Reader's Theater