Technology in the Classroom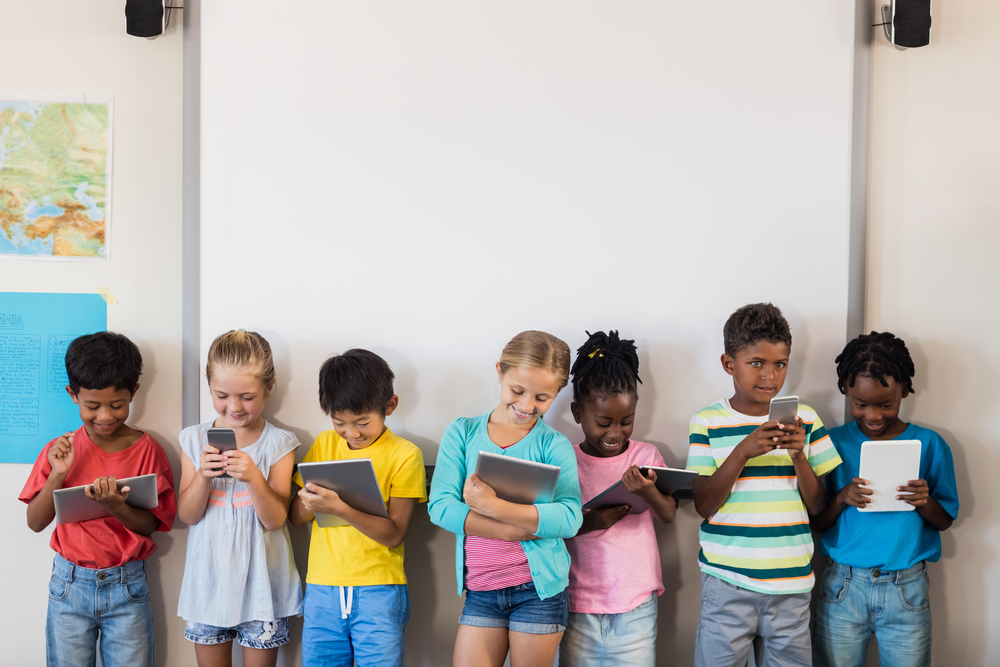 The use of technology in the elementary classroom has become a subject up for debate in recent years. From my experience as a Technology Coordinator at an elementary school, it feels that teachers end up on opposite ends of the spectrum when it comes to utilizing technology with students. Some view it as a way to provide more resources and enhance the learning and experience of their students. Others view it as a crutch, or a form of babysitting, and take issue with the argument of screentime and whether the technology being used is developmentally appropriate. Both arguments are valid. However, the key here is not that technology exists in the classroom, but how it is used. It is up to the classroom teacher to make technology meaningful and allow it to aid in the teaching and learning in a constructive and appropriate way.
As a former classroom teacher, I found that when the technology use is thoughtfully planned and prepared, it is a wonderful and appropriate way to engage and enhance student learning! It is important to be cognizant of the amount of screentime with young students, but the fact is – technology is the future. It is now up to educators to make sure that students are computer literate as much as they are language literate in order to be successful in today's world.
So how can you make using technology a positive experience for the students in your classroom? Creating balance is key. It is important to give students the hands-on learning experience they require developmentally such as reading books, writing with pencil and paper, and engaging in kinesthetic learning activities. Beyond that, there are so many ways you can utilize technology to help students learn to think critically and engage in activities that will extend their learning. 
Some ideas on how to make technology

meaningful

in your elementary classroom:
Tie it in to what you are learning

that week

! Look at your lesson plans and change the app or program choices to meet the needs of your curriculum. Don't let the technology get stale, allow it to keep evolving as your learning does in the classroom.

Encourage the use of digital creation tools or apps that can give students voice and choice, or ownership, over how they choose to display their thinking at the end of a unit or project.

For younger students, allow the use of a stylus pen. There are small stylus pens made for child-size hands that do not have the pen tip, just a soft rubber end that are perfect for practicing fine motor skills and letter/number formation. These can be used on both iPads and touchscreen laptops, depending on which you have in your classroom. By this simple activity, letter practice just became highly engaging!

Choose a new app or program to "explore" together or in small groups. Exploring as a class can lead to problem solving, brainstorming, collaboration, creativity and high levels of engagement. Allowing your students the opportunity to explore something freely will help to make sure they are engaged fully when it's time to "get to work."
Use digital resources that allow for collaboration and immediate response. These programs can help monitor the learning progress of your students in real time. This is a great opportunity for shy students who might not want to raise their hand in class to "show what they know!"
There are many different ways that technology can be used with purpose in the elementary classroom. Teachers are excellent planners and are made to adapt to any situation. Take a minute and think about the technology available in your classroom. How can you refocus it to make it meaningful to the learning of your students today?