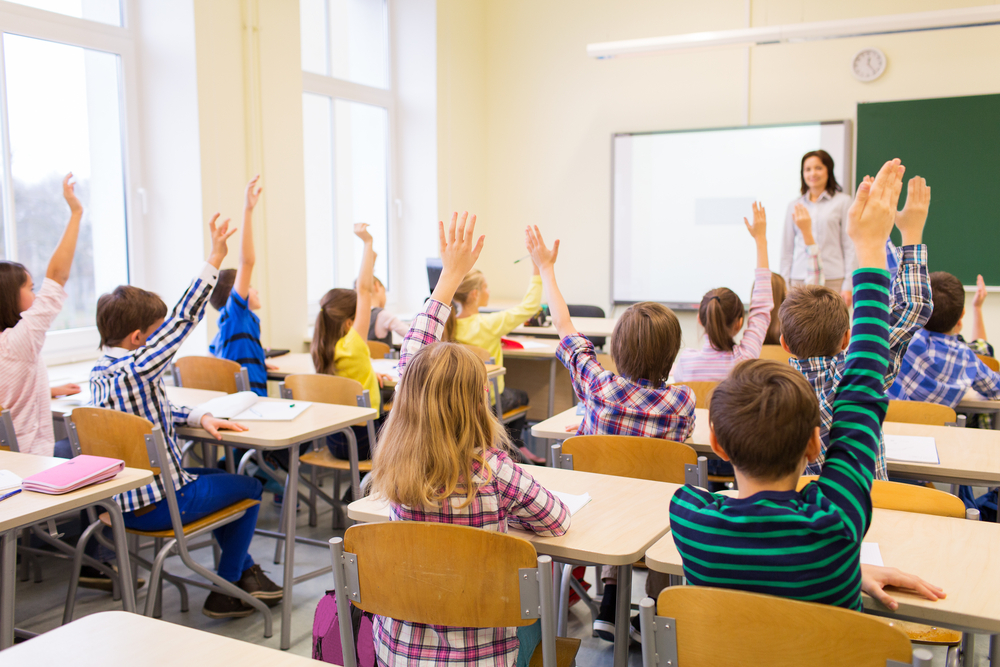 Inquiry-based teaching is a student-centered approach to knowledge acquisition that enables students to experience the process of knowledge creation.  In education, part of the appeal of inquiry-based strategies is the capacity of this approach to engage students.  Many educators use inquiry-based teaching in different content areas, such as science and math.  But does inquiry-based teaching really increase student learning?  
Many educators enjoy inquiry-based teaching because it allows students to answer questions and complete research about a specific topic, present what they've learned to other students, and reflect on the learning process.  In this way, students are engaged in the learning process as students can learn at a deeper level about topics that are interesting to them. But what does the research say about this strategy?
Researcher John Hattie examined and synthesized more than 1,000 meta-analyses that comprised more than 50,000 individual studies to determine factors that affect student learning and achievement.  In his book, Visible Learning, Hattie ranked 138 effects that influence learning outcomes, and he continues to add to his research as his original list has grown to 195 (Hattie, 2017). This research is helpful to educators because if almost any change in education will have a positive effect, why not focus on those that will have the greatest effect on student learning?  A year's growth, calculated by Hattie, is 0.40.  So from his rankings of 195 effects on learning, educators can examine those influences that have a greater chance of increasing student learning and begin to use them in their teaching practice. According to Hattie's most recent meta-analysis, inquiry-based teaching has an effect size of 0.46. Inquiry-based teaching does have the potential to accelerate learning.
Using the right strategy at the right time helps students to increase their learning.  Educators should ensure that students have enough surface-level knowledge about a topic before engaging in inquiry-based teaching.  Jumping to an inquiry-based approach before students have enough surface-level knowledge about a topic can lead to misconceptions for students, leading to greater difficulties for students as they work to solidify their knowledge.  Inquiry-based teaching is a deeper learning strategy that can help students understand and extend their knowledge about a specific topic.  Using this strategy after students have solidified their surface-level understanding will help students to be able to ask the right questions and work to solve the problems they are curious about.  As educators guide students through the inquiry process, they can help students effectively utilize this approach as they learn the skills that scientists and mathematicians use every day to solve complex problems.
References:
Hattie, J. (2017, May). How to Empower Student Learning with Teacher Clarity. Corwin. Retrieved November 15, 2021, from https://us.corwin.com/sites/default/files/corwin_whitepaper_teacherclarity_may2017_final.pdf. 
Hattie, J. (2022). Visible Learning Metax website: Inquiry-based Teaching.  Retrieved April 8, 2022, fromhttps://www.visiblelearningmetax.com/influences/view/inquiry-based_teaching