Core Curriculum
Each of our apps focuses on a single nonfiction subject in either the natural or social sciences. Topics such as Cells, Ancient Greece, the Constitution, and Space will be sure to engage kids, and address core curriculum concepts.
See all Our Apps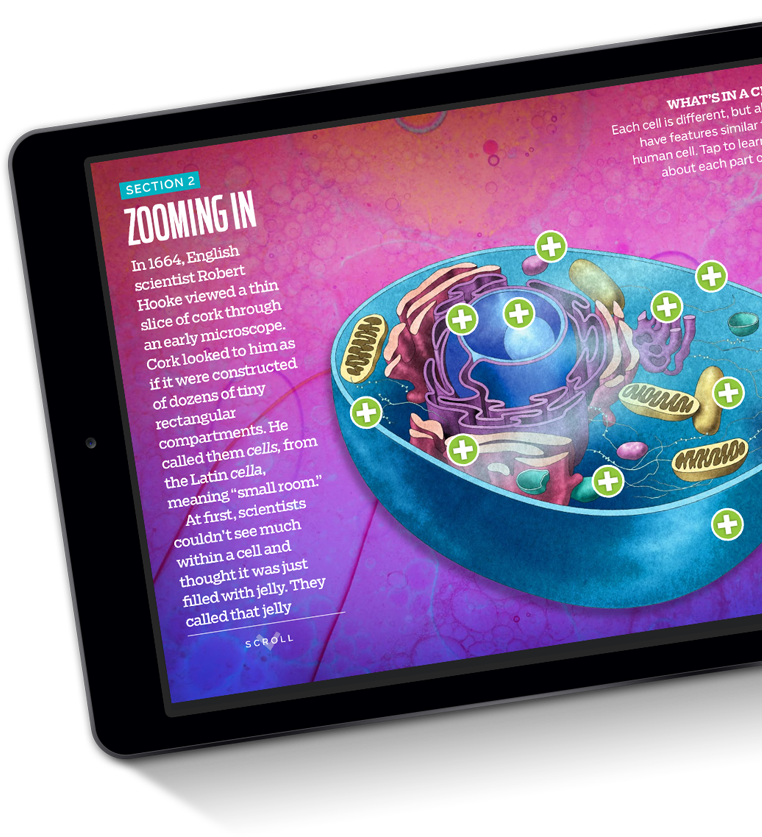 Jam packed with facts, figures, and stunning images, these apps are both visually arresting and informative. All in all, these apps are sure to please parents and educators as well as youngsters.

School Library Journal, May 2013
Interactive Features
Features such as HD video, 360° virtual tours, scrollable animations, and select audio narration help bring these core topics to life. This is the interactive reading experience your students have been waiting for.
See all Our Apps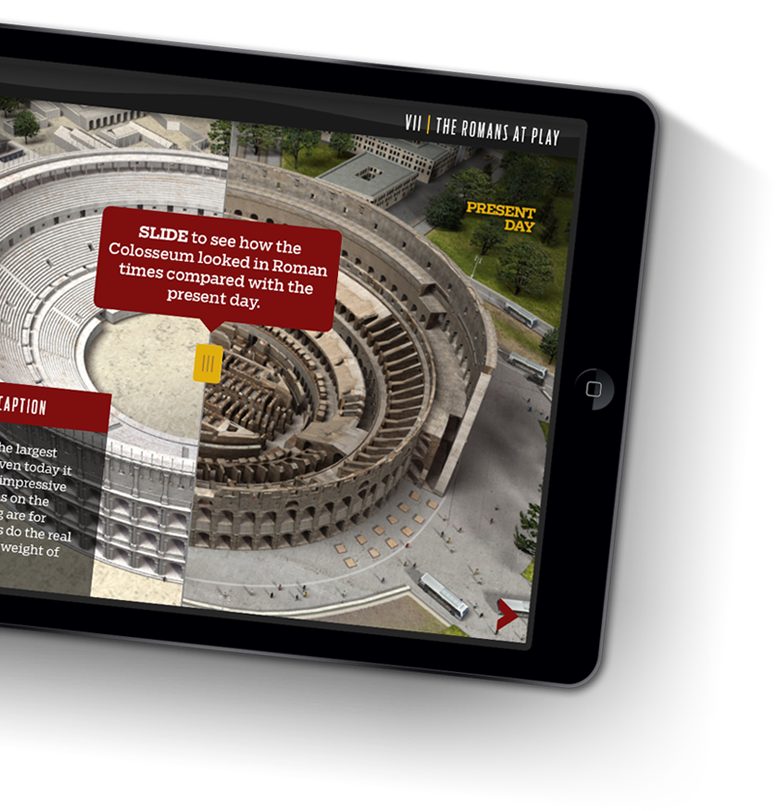 Assessments
Short quizzes and questions throughout each app don't just help kids retain facts, they encourage critical thinking and deeper understanding of core concepts. Assessments don't have to be a source of intimidation—they can be part of the learning experience.
See all Our Apps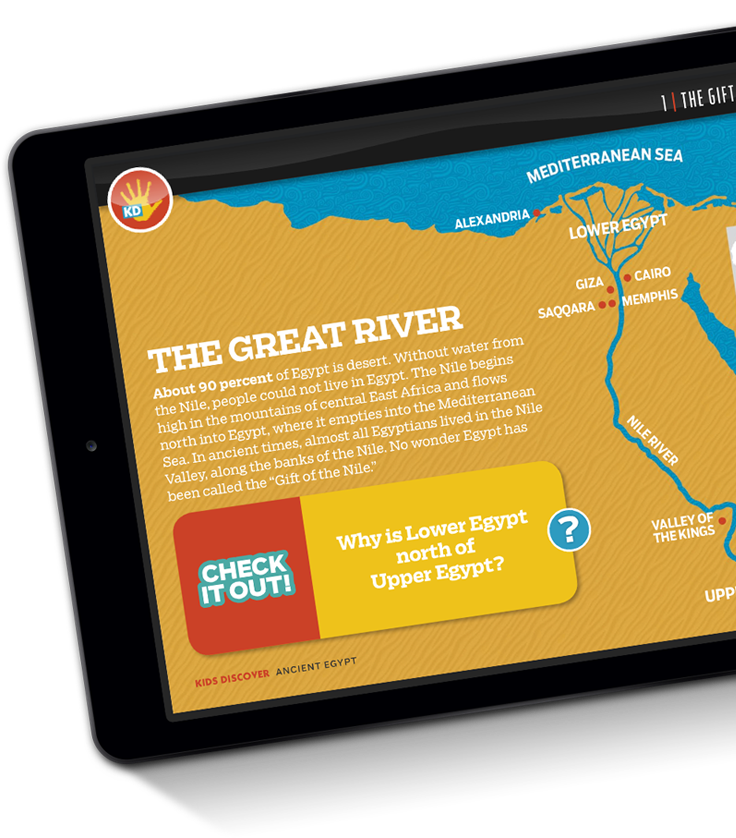 More Kids Discover Products
Kids Discover Online
Gain access to Kids Discover's entire library of award-winning science and social studies material on any device, at any time, for one low annual price.
Learn About Kids Discover Online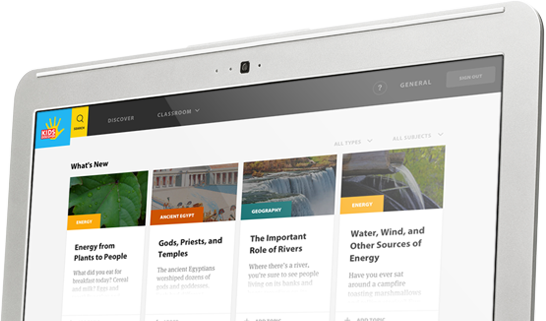 Kids Discover Magazine
Choose from over 200 titles of Kids Discover Magazine. Each issue is 20 pages in length, and is packed with iconic photographs, original illustrations, timelines, and digestible facts.
View Our Print Titles