As we get closer and closer to the end of the school year, our students get more and more excited for summer. Students are chattier, and have a harder time settling down to focus for long periods of time. As a science teacher, I have to find creative ways to keep students engaged and learning, while keeping some semblance of classroom order. Here are some of my favorite ways end the year for my science class. 
Go Outdoors!
Sometimes keeping students engaged is as simple as working outdoors. I'm lucky to teach in San Diego where we have relatively nice weather all year round, and this time of year is typically quite pleasant. We often go out to the grass and surrounding benches or outdoor lunch tables to work, and students enjoy the break from being indoors.
Host a Science Night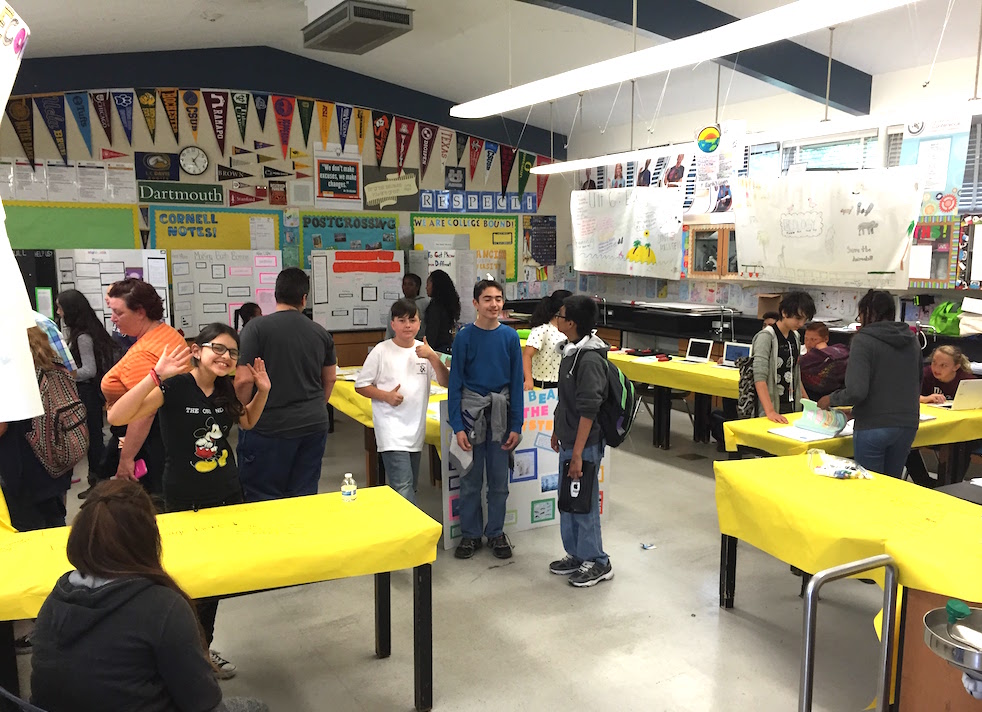 This year we hosted our third annual science night at our middle school. With the help of the whole science department, we pulled off an engaging and exciting night where we displayed student work and highlighted local science community organizations. Our school does not have an open house event at the end of the school year; we want to honor our students' accomplishments throughout the school year. The most talked about part of science night was the live snake and tortoise brought by the Living Coast Discovery Center. We loved the opportunity to get our community involved in our school.
Play Review Games
In preparation for our final exams, students need to review and remember an entire semester's worth of material in less than a week. Review is always more fun when we are playing games and moving around. One of my all-time favorite review tools is Kahoot, where the teacher creates a quiz (or finds one in the extensive teacher-created library), and students join the game with a code from their individual devices. Points are awarded for speed and accuracy answering the questions, and a leaderboard is displayed after each question. Students beg to play a second time to beat the winner.
Another favorite review games is Trashketball, where students answer review questions correctly to have the opportunity to shoot a squishy ball into a trash can. I tape a line close to the trashcan and a second line a bit further. For each correct answer, students automatically earn one point. They can then shoot for extra points from the close line (one point) or far line (three points). Teams are not penalized for wrong answers.
Additionally, my students always request that we play Sink or Swim. The class is divided into at least two teams, and students take turns answering review questions. All students start standing on their team. If they get the question correct, they can "sink" someone on the opposite team and that person must sit down, or they can "save" someone from their own team who was previously sunk. If a student answers incorrectly, they are sunk. The most appealing part of this game is that students can strategically target classmates for some healthy competition.
Play Breakout EDU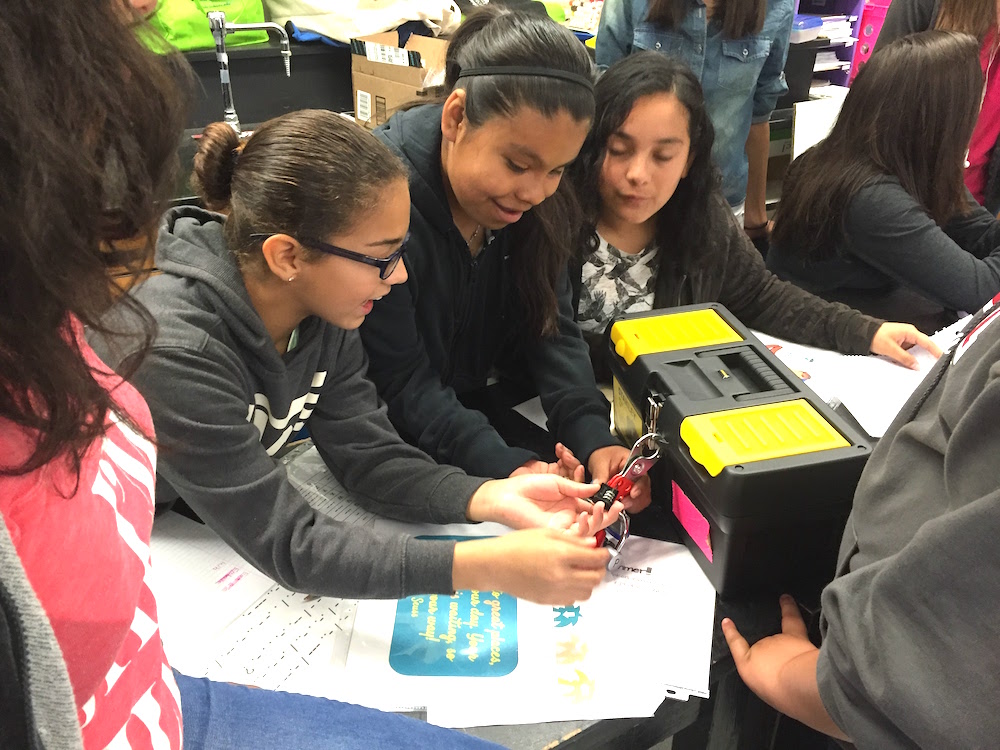 To celebrate the end of the school year, I played a Breakout EDU game I created to celebrate the upcoming summer break. Breakout EDU is modeled after the escape room concept, and instead of being locked into a room, students must solve puzzles to crack the codes to a series of locks on a locked box. The game's storyline was that somehow students' grades got locked in a mysterious locked box, and if they didn't rescue the grades within 45 minutes, they would all have to attend summer school. My students were hooked and engaged in the whole process, and used teamwork to decode the locks.
Don't Forget Class Evaluations
As we conclude our semester and school year, I make sure my students know how much I've appreciated working with them for the year, and noticed their growth. Providing authentic and genuine feedback for students helps us celebrate how far we've come together. In exchange, I also ask my students to fill out a course evaluation on our class to help me improve for the next year's class.
Now that we're in the final stretch of the school year, I am winding down my classroom, giving it a deep and thorough scrub (with help from lots of student volunteers), and starting to make my list of ideas for next school year.