Lisa Tolin (she/her) is a contributor to TODAY. Her debut picture book, "How to Be
a Rock Star" illustrated by Daniel Duncan, published in 2022. Previously, she was
head of special projects for TODAY and supervising health editor for NBC News
Digital, and held various roles for The Associated Press, including East Coast
lifestyle and entertainment editor.
Her second picture book, "Can You Imagine? The Life and Art of Yoko Ono" comes out
in 2023, illustrated by Yas Imamura and publishing with the Atheneum imprint of
Simon & Schuster.
Lisa lives in Brooklyn with her journalist husband and two children,
who are her rock stars.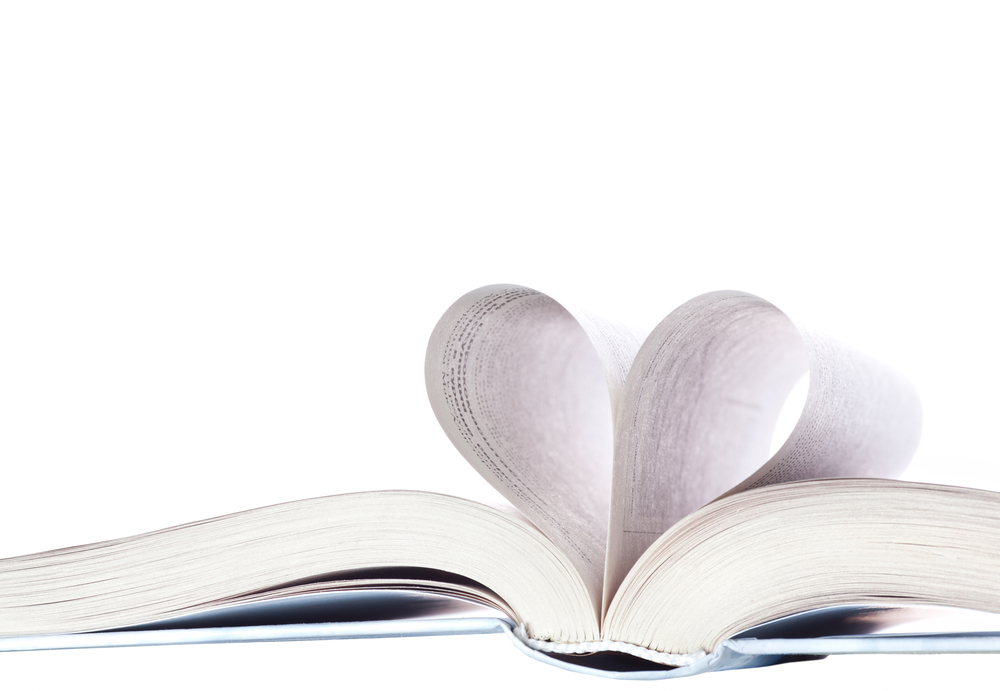 How did you get started writing?
We all start writing as children, so the question for most of us is really, when did you stop?For me, that was around the time we started focusing on persuasive essays in school. Later, I joined my college paper because my best friend was having fun there, and I ended up becoming a journalist.
I have always loved picture books and dreamed of writing one, but it was only when I started sending my children off to different activities and lessons that I realized if I trusted them to try something new, I could trust myself to do the same.
Favorite author/s as a kid?
I was a big Shel Silverstein fan, and I read every book by Beverly Cleary and Judy Blume.
Favorite book/s as a kid?
"Where the Wild Things Are" and "The Monster at the End of This Book" were big for me. I wore a "Wild Things" T-shirt all through college.
What subjects interested you in school?
I would be in school for life if I could. I think that's why I like journalism, because you get to keep learning. I was a fan of everything but P.E., but especially social studies and history. I ended up majoring in psychology.
What's a piece of advice/encouragement you got from a teacher or mentor?
I remember my 8th grade English teacher saying the only way I could improve a story I wrote was to get it published. At the time, I thought I was bad at writing because I was comparing myself to my older brother, who used words I didn't even know. That teacher's words stuck with me when I doubted myself.
What do you read now?
I read books for grown-ups, but I really enjoy middle grade novels and try to read a couple of new picture books every day. Two recent picture books I love are "My Parents Won't Stop Talking" by Emma Hunsinger and Tillie Walden, and "Bathe the Cat" by Alice B. McGinty and David Roberts.
How can kids get excited about reading?
I think it's important to let kids read what they want to read, even if it's just a Lego catalog or pictures of trucks. A lot of parents struggle to get their kids to read chapter books, and I wonder why they bother, when graphic novels are right there. My sons will read anything in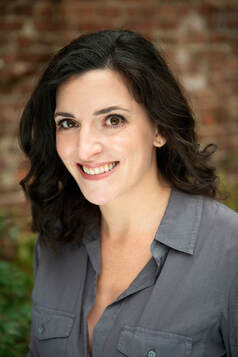 graphic novel format, over and over, and they absorb it in a way they wouldn't when reading a chapter book. My 7-year-old can tell you anything about Greek mythology from George O'Connor's "Olympians" series. If you can get a kid hooked on reading in any format, those skills and interests grow with them.
This might be controversial, but I also don't love making reading "homework." My kids read every night, but I don't make them do it as an assignment, or time them, or track them. I don't want them to think reading is a chore, or that they have to read a certain kind of book, or that when the timer stops, they should stop reading. I go to the library a lot, and casually leave books out. They grab them without being asked.
What do you think about making a movie from a book?
My 11-year-old gets snooty about books being better than movies, but I love the way that helps him think about a story in a new way and analyze the differences. It's fascinating to think about creative choices and see how the same thing can be told differently. It shows that stories aren't set in stone – they're malleable, and something anyone can create.
Who is someone from the past, or present time, you would like to have a conversation
with?
Hillary Clinton. I appreciate people who persist in the face of enormous challenges. Imagine the stories she could tell…
What was the inspiration for "How to Be a Rock Star?"
My oldest son was born to rock. He grabbed another kid's ukulele when he was 18 months old and would not let go. We got him his own, and it led to years of family band, complete with original songs like "Trouble with the Merry-Go-Round," laser light shows, and stuffed animal audiences.
I was always on the hunt for music books for him, and I wanted to put a little bit of our joy into a book for future rockers.
How do you work with an illustrator to put a book together?
This might surprise people who aren't familiar with children's publishing, but I have never met the illustrator of "How to Be a Rock Star," Daniel Duncan! For picture books, usually an editor acquires the text and then works with the art director to find the right illustrator. I lucked out with Daniel – he added so many of his own hilarious touches to the book. Many of my favorite things, like the concert posters for the house tour, were completely his idea.
What do you hope readers take away from your book?
My rock star son would sometimes get frustrated if his guitar strap was twisted, or if his little brother stole his instrument or lost interest in the concert. We told him, "You gotta keep playing!
That's rock 'n' roll!" That is the message of the book – to persist in the face of challenges and follow your joy.
What's coming up next for you?
I have a picture biography of Yoko Ono coming out next year, illustrated by Yas Imamura and published by Atheneum at Simon & Schuster. It's called "Can You Imagine? The Life and Art of Yoko Ono." I'm excited for kids to learn about another woman whose persistence amazes and inspires me.
On Back-to-School & September reading:
I love building habits at the start of a new school year, when everything is fresh. Kids' reading skills can get rusty over the summer, so it can be a joy and comfort for them to revisit familiar stories. Letting kids read "below" their level is a kindness. They get a feeling of accomplishment from being able to do something easily. September's also a great time to get on track with family routines, like reading books aloud before bed.
A new school year can also bring nerves. There has been real research showing that just a few minutes of reading for pleasure can reduce anxiety. My younger son discovered this on his own — when he has big emotions, he's learned that it's best for him to grab a book. And of course, so many great books address separation anxiety or back to school jitters specifically. Reading those together and talking about them can help kids know they're not alone in their feelings.
Read more about what Lisa has to share about kids and reading here:
5 ways to make reading interesting for your child (today.com)
ALICEKNISLEYMATTHIAS.COM · AKNISLEYMATTH · ALICEKNISLEYMATTHIAS