Geography – for kids fascinated with the rocks, rivers, and ancient ruins that crisscross our globe – will take them on a journey to the Earth's most extreme and compelling reaches, like Antarctica and rain forests, and also teach them all about maps, time zones, and the history of human migrations.
More Kids Discover Products
Apps by Kids Discover
Selected as Best Apps in Education by Apple © more than a dozen times, our suite of iPad ® apps offer video, 3D animations, and select audio narration.
View Our Apps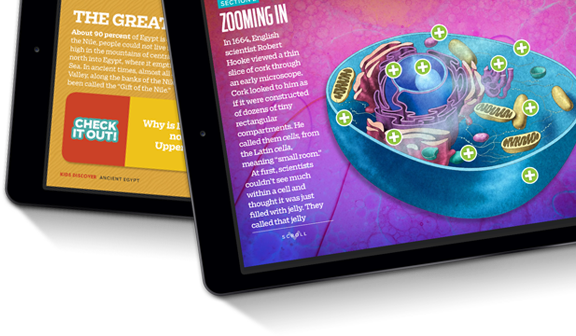 Kids Discover Online
Gain access to Kids Discover's entire library of award-winning science and social studies material on any device, at any time, for one low annual price.
Learn About Kids Discover Online