Our Technology titles investigate boats, bridges, and many other essential inventions born out of big and small technology projects; for kids who've always wanted to know how simple – but essential – creations like the camera came to be, these issues are sure to get their wheels spinning.
More Kids Discover Products
Apps by Kids Discover
Selected as Best Apps in Education by Apple © more than a dozen times, our suite of iPad ® apps offer video, 3D animations, and select audio narration.
View Our Apps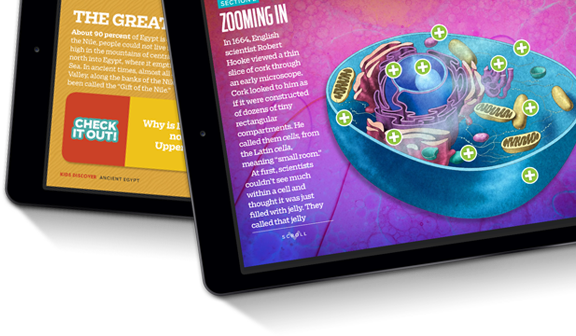 Kids Discover Online
Gain access to Kids Discover's entire library of award-winning science and social studies material on any device, at any time, for one low annual price.
Learn About Kids Discover Online