Kids Discover en Español is Here!
Whether you have students who speak Spanish as their first language, students who are taking a Spanish elective, or you teach at a dual-language school, Kids Discover is here to support you and your students on their bilingual journey. We now offer a dozen Print Titles spanning KD1, KD2, and Kids Discover reading levels for Social Studies.
More Kids Discover Products
Apps by Kids Discover
Selected as Best Apps in Education by Apple © more than a dozen times, our suite of iPad ® apps offer video, 3D animations, and select audio narration.
View Our Apps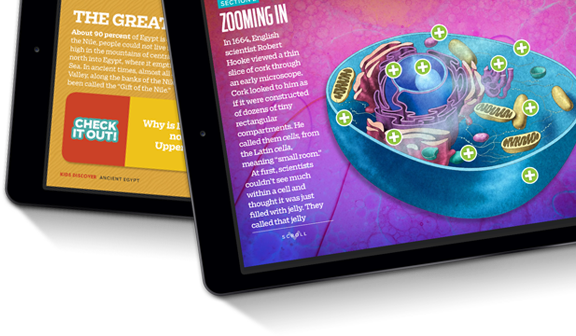 Kids Discover Online
Gain access to Kids Discover's entire library of award-winning science and social studies material on any device, at any time, for one low annual price.
Learn About Kids Discover Online