On Monday, May 29th, we honor Memorial Day. This is an opportunity to remember the brave men and women who have made the ultimate sacrifice while serving in the United States Armed Forces. To help your learners understand this deeply meaningful holiday, here are 5 cross-curricular lesson plan ideas that your students will enjoy. Be sure to visit our Units on the American Revolution, World I, World War II, and beyond for even more resources.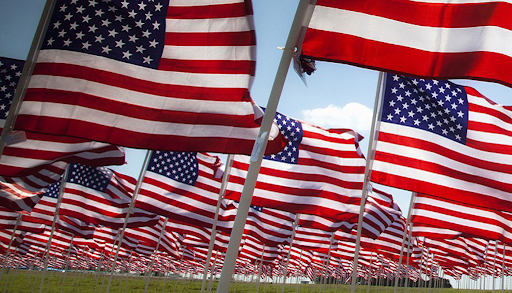 Art
The American flag has had several different looks throughout the years. Discuss the symbolism of the flag's stars, stripes, and colors. Encourage students to research American flags that have been used in the past. Each student should select a flag, draw a picture, and write a paragraph detailing when it was flown, the significance of the stars and stripes on it, and other facts. Next, have students think about the meaning behind other symbols in our daily life, such as sports team mascots and logos. Have students discuss symbols that would represent your school or classroom. Each student can design a flag for the school, your classroom, or themselves and then write about the meanings of their chosen symbols.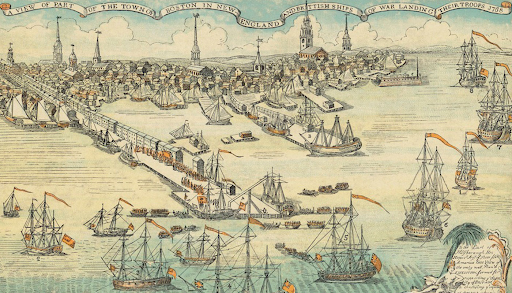 History
Have students draw their versions of the Boston Tea Party. First, students should research to determine specific information, such as the kind of ships that may have been in the harbor, how the people were dressed, and so on. Encourage students to come up with their artistic version of the event using a variety of mediums and art forms, such as watercolor, pop art, collage, colored pencil, and cartoons.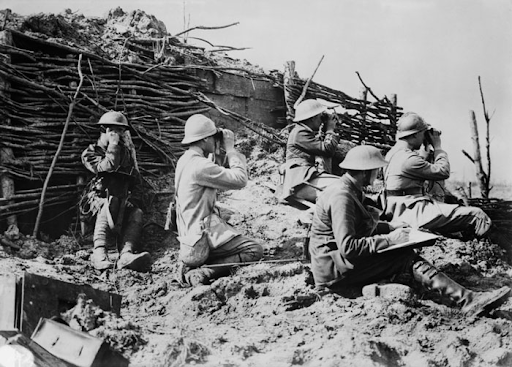 Language Arts
Have students look at the pictures of soldiers featured throughout the issue. Have them also look at the illustration of trenches in Trench Warfare on the Western Front and read the descriptions of how soldiers lived in them. Then ask students to write imaginary diary entries for several days in one week in which they are in the trenches, being attacked by the enemy. Urge students to use descriptive words and phrases to give as realistic an impression of life in the trenches as possible. Students might read their entries aloud or display them on a bulletin board titled "Notes from the Trenches."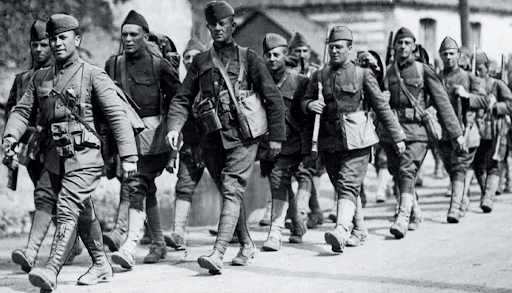 Music
If possible, find a version of "Over There" by George M. Cohan for the class to listen to. Students might also know of other "war" songs to listen to. Afterward, the classroom can discuss the music, the artist, and how it helps create a fighting or uniting spirit.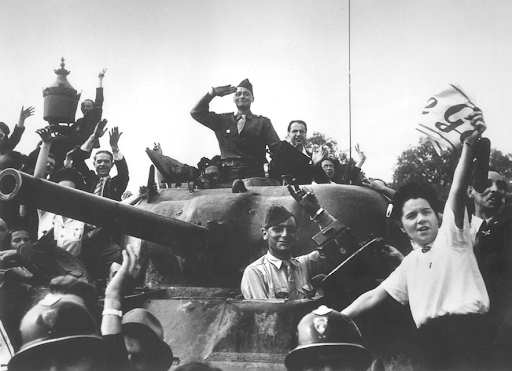 Geography
Many European countries fought in World War II. Give each student an outline map of Europe and have students mark each country's name and capital. Major topographical features, such as mountains, rivers, and lakes, should also be included. Have students use the map in the Topic, Declaration of War, to help them color in the Axis, Axis occupied, Allies, and Neutral countries as of 1939. As students read the Unit, they should refer to their map to understand where significant events occurred. You may also encourage students to color in a world map according to where the Axis and Allied countries were at different points during the war.
Memorial Day Kids Discover