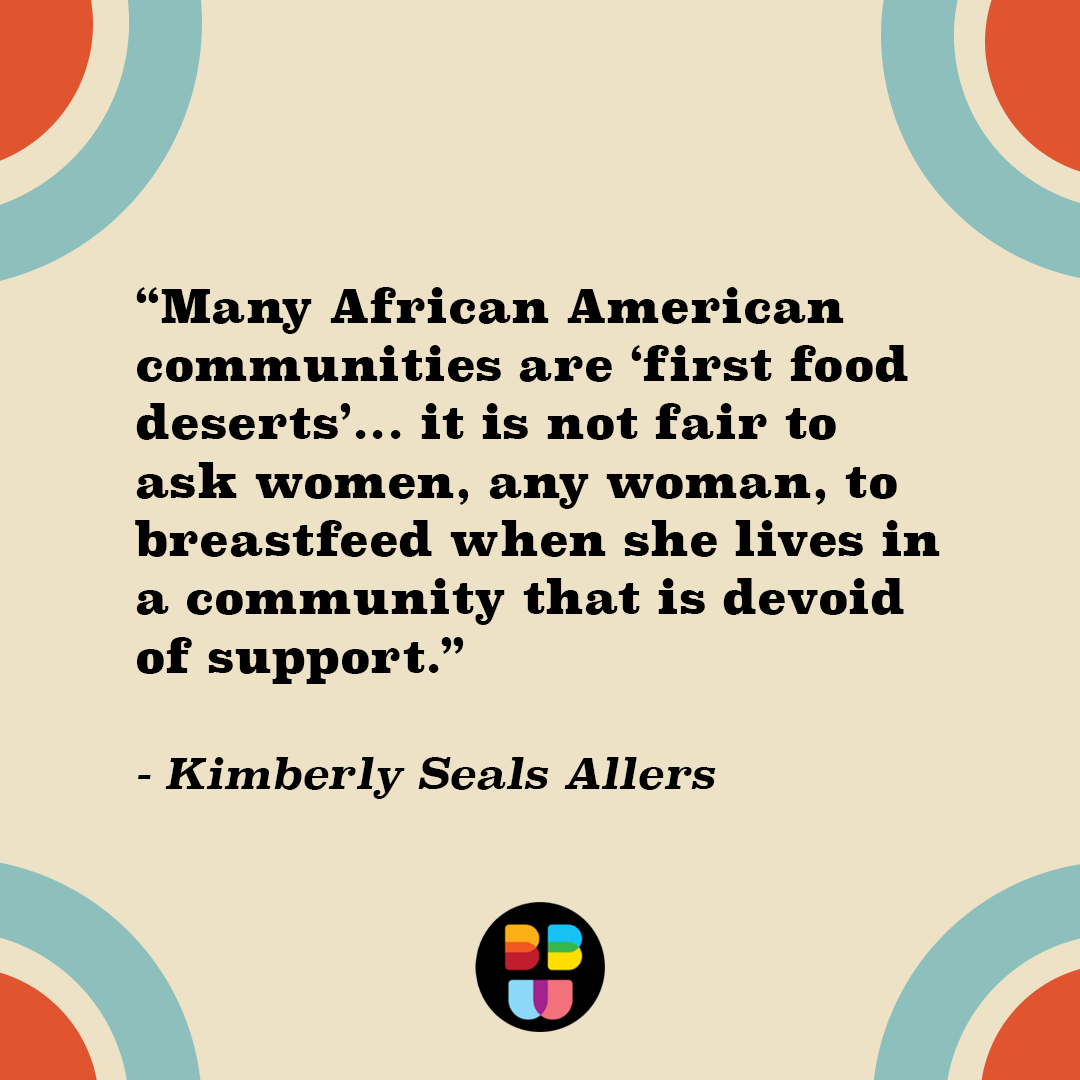 This week marks the 8th Annual Black Breastfeeding Awareness Week. We wanted to take a moment to pause on our typical educational content to share why this week exists and why it's important for you to care about it. 
The fact of the matter is that in the US, black women are three to four times more likely to experience a pregnancy-related illness or death than white women. This, coupled with the fact that black women are significantly less likely to ever breastfeed, and you begin to see stark differences in infant health. There are higher rates of both infant mortality and diet-related diseases in black children than white children. 
The lactation field, as a whole, also has a glaring lack of diversity. Breastfeeding awareness is typically led by a mostly white-woman front, while lactation professionals may not be aware of cultural differences. 
This racial disparity is one of the many seismic effects still felt from slavery. Black women were forbidden to breastfeed their own children and forced to feed the children of the slave owners instead. The emotional trauma is still felt generations later. By honoring Black Breastfeeding Week, you help change the story for millions of women in this country. 
To bridge the gap between the two sets of statistics, there needs to be more culturally relevant resources and representation. The journey to normalize breastfeeding, in general, is more important than ever and far from over!
We would love for you to educate yourself further by visiting Black Breastfeeding Week. 
You can also visit our friend, Katie, at The Outdoor Homeschool, for more information. She has spent the week promoting diversity in books, toys, and magazines, plus several giveaways. Together, we can help change this narrative.