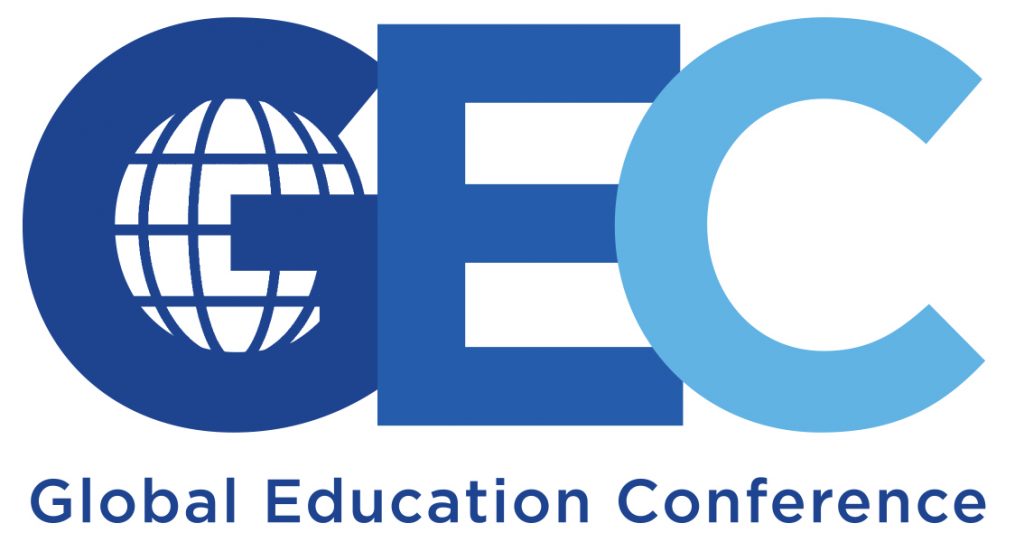 Kids Discover tuned into the sixth annual Global Education Conference last week to learn how schools and organizations around the world are teaching global citizenship. One inspiring trend we saw was the idea of creating a virtual exchange between classrooms. A virtual exchange involves connecting students online over a shared project. Teachers around the world are using tools like Skype, Google Hangouts, and Zoom to teach their students how to collaborate and connect with international communities.
The purpose of the Global Education Conference is to foster relationships across cultures and borders, a goal that felt particularly powerful in light of current conflicts. Virtual exchanges offer an opportunity to show your students that there are friends and communities to connect with all over the world.
Whether you're interested in exploring one of the organizations mentioned below, or you already know of an outside community that you can connect with, these are some examples of fun and engaging virtual exchange project ideas that may help you get started.
All of the sessions mentioned here are courtesy of the 2015 Global Education Conference, and you can find recordings of the conference on their website.
Step One: Creating a School Culture that Supports and Promotes Global Classroom Collaboration, with Principal Don Hulin and Assistant Principal Jennifer Hogan
Hoover High School in Birmingham, Alabama has one of the largest and most diverse communities in the state. Administrators knew they needed to use this to their advantage when they heard about other schools connecting online. 
"We became a very diverse school very rapidly, and we recognized that we needed to go outside the boundaries of a regular classroom and be collaborative with other students around the globe," said Principal Don Hulin.
The school began a one-to-one iPad initiative four years ago, which gave them the platform they wanted to start reaching out to global communities.
"After the one-to-one initiative, we started a school hashtag," said Hulin. "We started sharing what some teachers were doing on Twitter, and when they saw that we were sharing really good things, we started getting invited back to the classroom. That was a big culture change for us, because teachers suddenly understood that their classroom was an open classroom that they could share across the globe."
The administration was careful to not push the new communication tools onto teachers and tried to lead by example first.
"Start with teachers who are most enthusiastic about exchanges to show others the benefit," advised Assistant Principal Jennifer Hogan. The first connections this school made were two ninth-grade exchanges with students in North Korea. After creating this culture of sharing, the schools sought out organizations like UNESCO and ISTE to give them ideas for international collaboration. They eventually set a list of goals that included partnering with a vendor (they used IVECA) to connect them to outside communities.  
Connecting Through Art: A K-12 Global Art Exchange with an Electronic Follow-Up, with Paul Hurter of OneWorld Classrooms
OneWorld Classrooms is an organization that plans a global art exchange twice a year. Their first step is to collect student art from all over the world through snail mail, and disperse it across continents. The art is meant to be expressive of the students' cultures and lives– a painting of a typical meal or celebration, for example. The second step is to organize virtual follow ups between the classes through email, Skype or Google Hangouts. Students prepare questions about the international art before interviewing the exchange schools online. 
"We believe that art and technology are the most powerful tools for connecting students," said Paul Hurteau, director of OneWorld.  "We want to prepare students to be global citizens, but also give them the opportunity to be global citizens right now."
The organization also shows teachers how to use Google Earth tours to show their students where their exchange schools are located. This type of virtual exchange aligns art, social studies, and second-language lessons with digital communication skills. Using art as the basis of a virtual exchange is an ideal way to get younger children invested in global communication.
 Connecting Through Your Natural Surroundings: Video Conferencing about Nature, with Athalo Carrão, an EFL Teacher at Global English School in Minas Gerais, Brazil
Brazilian instructor Athalo Carrão has designed a project where students research natural wonders found in their own cities or states. Students visit places in their community, take photographs and notes about their local "natural wonders," and work in groups to create digital presentations of their area. 
Then they present their information to an exchange classroom with a screen-sharing service, or if their time zones don't line up they'll record the presentation and share videos on YouTube. This adds a social-media element to the project that shows kids how to comment and share responsibly. 
Carrão says this project helps students learn to curate and refine interesting information about the world around them. It builds skills in the "modern" research process, and helps develop presentation skills. In a broader sense, this type of project makes students think critically about their natural surroundings and give them a sense of pride and responsibility  in their community.
Connecting Through Design, with a STEM Twist: The Global Monster Project: K-6 Experiential Collaboration, with Terry Smith from the School of Teacher Education and Leadership in Redford, Virginia
The Monster Project is the creation of Education Professor Terry Smith from Radford, Virginia. This virtual exchange project challenges K-12 students from different countries to design a monster that will solve a global problem. Each year the classrooms are faced with a different question. The question for 2015 was: "If my monster could use Science, Technology, Engineering or Math to make the world a better place, how would they do it?"
Each participating class is assigned a part of the monster they'll design (like the head, tail, legs, or even the monster's pet), and they have to include a way that that particular part will answer the question of the year. For example, the monster's hands could have the power to create wind energy that the world could use for sustainable power.
After each class submits their description of the monster part, their task is to assemble the entire monster based on the descriptions of all the participating classes. This gives students the opportunity to see how different communities approach the same question. Some teachers like to include an element of second-language learning in this project. One dual-language classroom included their monster-part descriptions in Spanish and English, and the English speaking students were eager to learn another language from kids their own age.
This program promotes dialogue between many schools at the same time, and simulates a situation where remote groups are grappling with the same question. By working together remotely, students get a feel for how many companies operate in the digital world today. 
A Few Other Organizations That Can Help You Get Started: 
People To People International: This is an international non-profit founded in 1956 by Dwight Eisenhower with a goal of creating international relationships to cultivate peace. They have chapters all over the world. Their free school program is meant to build friendships and promote global understanding. They divide cultural learning into three levels- on a classroom level, school-wide level, partner class level.
Global STEM Education Center: This organization sets up webinars for project-based STEM lessons educators can use, and connects classrooms who want to partner on lessons. "We all know that the 21st century workforce is now a global workforce," said Larisa Schelkin, CEO of the non-profit organization in Boston, MA.

Happy Exchanging!