Three, two, one, blast off! We're going on a voyage of discovery. In Space Science, for kids captivated by all things celestial, all the many oddities and marvels of our Universe are unraveled for deeper study.
More Kids Discover Products
Apps by Kids Discover
Selected as Best Apps in Education by Apple © more than a dozen times, our suite of iPad ® apps offer video, 3D animations, and select audio narration.
View Our Apps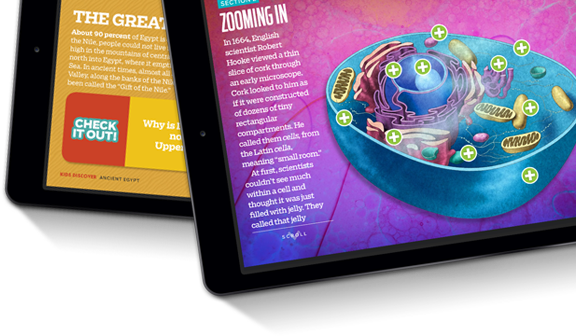 Kids Discover Online
Gain access to Kids Discover's entire library of award-winning science and social studies material on any device, at any time, for one low annual price.
Learn About Kids Discover Online